Las Vegas can be a dangerous place for people with sweet tooth's. Though the city is widely known for its selection of casinos and endless forms of entertainment, perhaps one of the most evil temptations is the food that fulfills every foodie's fantasy.
The food isn't deemed as one of the most common reasons for visiting Vegas, and it's strange to think that some of the best dishes come from casino establishments. It might be peculiar, but there's an explanation for the need of upscale menus in gambling facilities.
It struck a chord for the gaming industry when the revolutionary online portal InterCasino was introduced in 1996 as it paved a way for regular patrons to gamble without having to leave their homes. Land-based casino operators took it upon themselves to broaden their scope of non-gaming entertainment, inviting international artists to grace their stages with their talent and world-renowned chefs to feed hungry patrons with their latest creations.
For years, Las Vegas casinos have successful reeled in celebrity chefs such as Gordon Ramsay, Giada De Laurentiis, and Wolfgang Puck, taking casino goers on a culinary adventure with their delectable dishes. But it's the selection of desserts that truly epitomizes the sin of "Sin City." By the looks of it, sin seems to follow you from the casino floor to the dessert menu.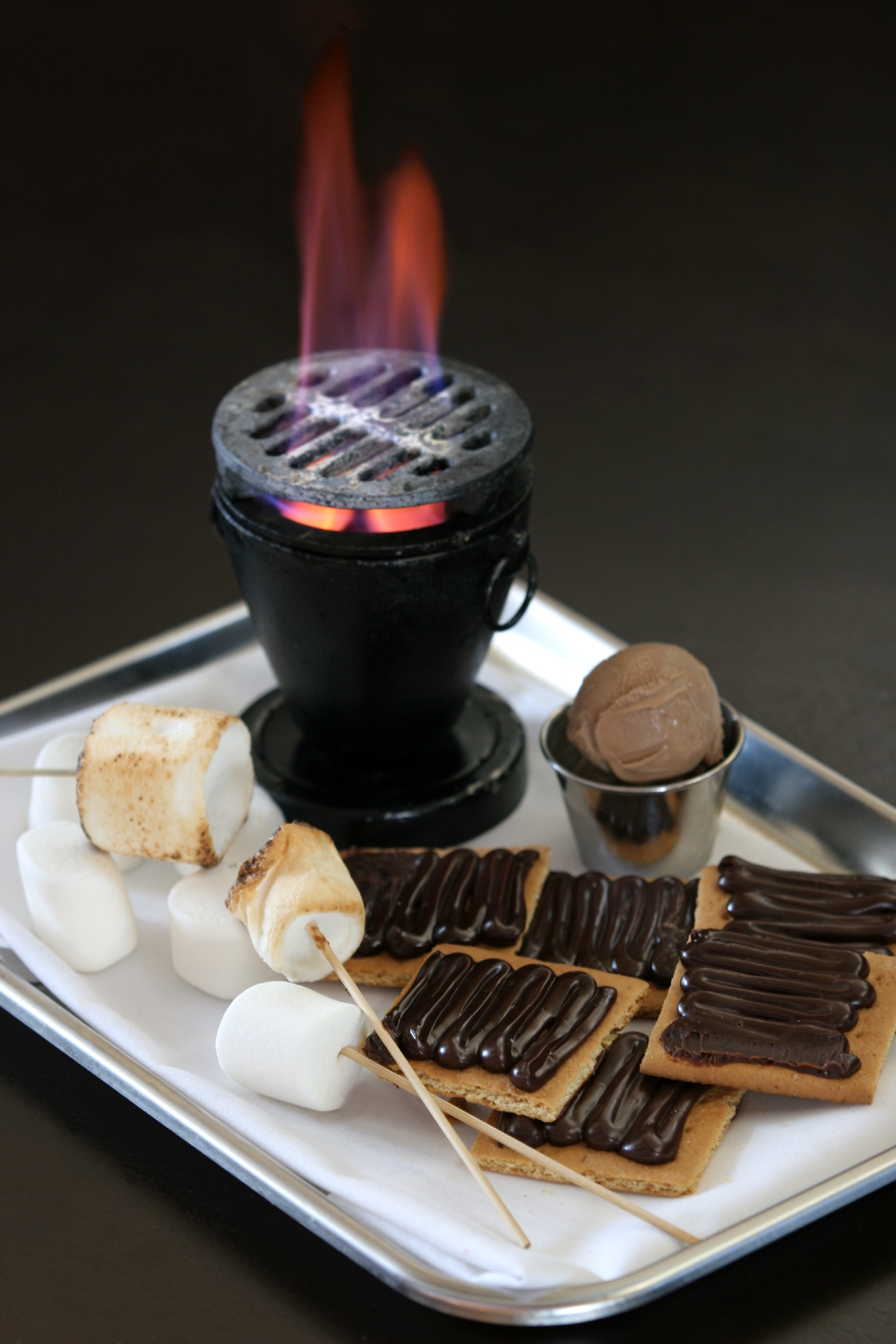 Some More S'mores, N9NE Steakhouse at Palms
This dessert isn't your ordinary marshmallows-graham crackers-chocolate combination. The chefs put an "adult" spin on the s'mores, making their own marshmallows using orange and strawberry Grand Marnier, or hazelnut amaretto, and smearing dark and white chocolate ganache over the graham crackers.
24-Layer Chocolate Cake, Strip House at Caesars
Chocolate cake doesn't get any better than this Strip House delight. Between the 12 layers of cake is a generous amount of rich chocolate filling, with the outside of the cake covered in a semi-sweet chocolate ganache.
Bamboozled Shakes, Holsteins Las Vegas in The Cosmopolitan
Another dessert for adults are these alcohol infused milkshakes, Holsteins' signature creations. One of the most popular shakes is the Drunken Monkey, which is a concoction of Reese's, banana, malt, and Frangelico.
Have you tried any sinfully delicious desserts in Las Vegas lately?